Washington, D.C., 1938--Robert Hoadley Whipple--home movies. Reel 5
1682.0005
This item is available for reuse, please contact Northeast Historic Film
1938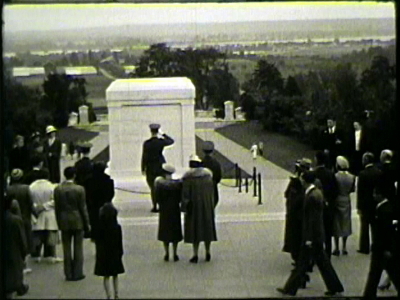 Credit:
Credit: Whipple Legacy Collection, Northeast Historic Film.
Black-and-white home movies of 1938 visit to Washington, D.C.
On can: "Washington, May 28-30, 1938"
Travel film begins with views of Washington, D.C., from the top of the Washington Monument, looking toward the Lincoln Memorial, the White House, and the U.S. Capitol Building. A sequence at Arlington National Cemetery begins with a distant view of the Washington Monument and includes footage of the guard changing ceremony at the Tomb of the Unknowns and of the U.S.S. Maine Memorial. The reel also includes brief shots of various D.C. sites, attractions, and buildings, and ends on a shot of the Capitol dome.
4 Copies