Penobscot Heritage Center Collection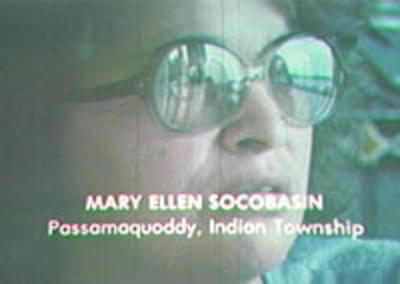 video (29 min.) : sd., col. ; 3/4 in.
1985
Collection contains an educational/cultural work, "Abnaki: The Native People of Maine" that explores the cultural identity and survival of the Penobscot, Passamaquoddy, Maliseet and Micmac Indian tribes, and their legal battles over land claims in Maine. The footage includes interviews with the tribes' members and news clips. Individuals identified include Eunice Nelson, Mary Ellen Socobasin, Raymond Paul, Carol Dana, Jim Sappier, John Stevens, Joseph Brennan, Tom Tureen, Frances Sanfield, Eunice Crowley.
Jay Kent is an independent filmmaker. Tribal Governors, Inc. (Bangor) is an employment and training agency for on-reservation Native Americans. Original footage is 16 mm. film.
1 Items in this collection