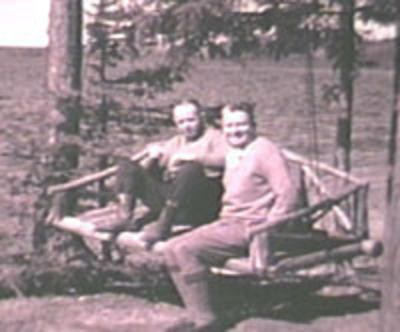 film (1,200 ft.) : si., b&w and col. ; 16 mm. reversal pos.
1930 – 1940
Collection contains [John Graham--home movies], primarily scenes of fishing and hunting at summer and winter camps in northern and central Maine. Also shown are salmon fishing on the Penobscot River, opening day breakfast at the Bangor Penobscot Salmon Club, and operation of a customized truck-snowmobile winter vehicle.
John Graham was an avid outdoorsman.
3 Items in this collection