Stewart, Archie Collection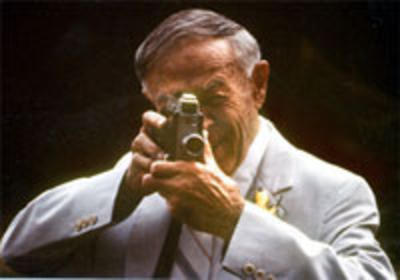 Archie Stewart Collection, 1108
film (67,772 ft.) : si. and sd., b&w and col. ; 16 mm. reversal pos.
video (approx. 1,200 min.) : sd., col. ; 1/2 in.
1928 – 1996
Collection contains [Archie Stewart--home movies], a chronicle of the Stewart family and its worklife from the 1920s to the 1990s. Shown are the activities of five generations in Grand Lake Stream, Maine: annual trips to Grand Lake Stream by train and automobile, hunting trips at Unknown Lake and other excursions; fishing, canoeing, meals, and Maine guides Rob Golding and Howard Kendall of Perry, Maine, and Earl Bonness of Grand Lake Stream. Aviation footage includes Stewart International Airport (Stewart Airbase), a 1931 air trip to Maine, Archie Stewart learning to fly an autogyro in 1932, and the dirigible Shenandoah. Footage concerning the family's Newburgh business includes garage construction, employees, automobiles, town activities, and Newburgh residents including members of its African American community, and white residents in a Ku Klux Klan parade. Travel footage includes 1950s travels to California, Cape Cod, Niagara Falls, Florida, New Mexico, Arizona and Michigan.
Thomas Archibald (Archie) Stewart (1902-1998), a member of the Amateur Cinema League, lived in Newburgh, New York. He developed a keen interest in aviation and automobiles early in life. The Stewart International Airport (Stewart Airbase) is located on land once farmed by his family, who later donated this property to the town of Newburgh. The Stewart family operated the Broadway Garage, Buick and Pontiac Sales and Service business in Newburgh, and Newburgh Motors, which sold Packard automobiles. The family traveled extensively in the U.S. Family members include Archie Stewart's wife Mary Louise Warden, a 1923 Wellesley graduate; daughters Mary Stewart Hafer and husband F.L. Hafer, DFC, USMA, 1946; Anne Stewart Sauls and husband Major R.G. Sauls, USMC.
Northeast Historic Film
The Collection is open for research.
Authorization to reuse and/or reproduce must be obtained from Northeast Historic Film. See http://www.oldfilm.org/research for more information.
184 Items in this collection